Our Expertise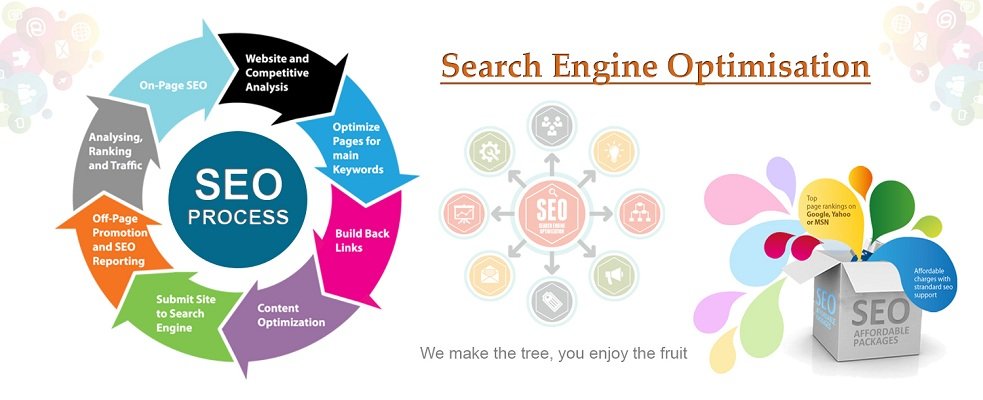 Microsoft.NET
Microsoft.net is one of those tools in the modern day developer's arsenal that not only says you are smart but also boasts of multiple other qualities that make your website creation fun and specific for both you and your user. The .NET framework recently launched its latest version in the 4.0 category, and is one of those things that is a must have when you decide to work with Windows Applications. Its defining trait is of course, its exceptional user interface that works on smooth communication and a programming model that is designed specifically to suit your needs.
The .NET Modules like Cloud Optimized, Device Optimized and Cross Platform help our developers work with you to create the best possible version of what you need without creating too many hassles for you, our clients
HTML5 CSS3
The Hypertext Mark-up Language, one of the earliest tools to develop web development as a comprehensive art providing various differentials such as graphic and visual designing, creation of value based web pages on specific browsers. The purpose of these tags is to create a system that can be understood by the browser and thus translated into a functional site, which can then be accessed by others. The biggest advantage of HTML usage is that it gives you ample room for manoeuvrability within the website by instigating a vast base of working knowledge for the system and additional capacity to handle pictures and objects. The follow up to this is the CSS or Cascading Style Sheets model which helps define the outlook of the page more completely and thoroughly through extensive formatting is a brilliant addition to HTML.
Our professionals are well versed in both of these language formats and syntaxes, which enables them to help create what our clients need with minimal regression.
JAVA Script
One of the most well known dynamic interaction websites in the world today, our developers are well versed in the creation and working of websites and web pages through the JavaScript. Voted the second most popular language for web development in 2014, this has become the backbone of user defined interfaces, which can take on matter and information from the user asynchronously, eventually generating a systematic page that can alter the documents displayed on the page. The main advantage of this language is that it allows client side scripts to interact with each other, creating a very simple yet efficient interface for the user. However, over time this script has also become popular for the development of game development and mobile phone applications as well.
Our developers are happy to help with anything you may need from around the world that works on these specifics and needs the rigorous application of JavaScript.
JAVA Oracle
An exceptional addition to the working module of JAVA, the Oracle base is a digitizing framework that helps create your most comprehensive applications for the purpose of use and interaction with extended usability while also allowing room for change and modification at the ground level because of its easy understanding and syntaxes. Unlike its predecessors, Java brings with it a very specific kind of usability index that has been hitherto unseen. Seeing as the distributors of the software- Oracle have fast developed a very strong network across the globe that helps in cross platform interfacing for all modules and applications so developed, there is a very big advantage to coding on Java for the purpose of wide distribution.
Our engineers, over the years, have mastered the art of Java and App Development on this platform as well, which makes them extremely suited to every key differential development idea you may have.
Microsoft Visual Studio 2010
An Integrated Development Environment from the makers of the game, Microsoft, there is a case to be made for fulfilling your needs on multiple platforms and this happens to be one of the more lucrative ones. A web site, web application and services index that can be altered creatively to generate a mixture of the three as well, it uses Silverlight, Microsoft Store and API as well as Forms software for the development of accessible and systematic web pages and web services on the internet.
With an integrated de-bugger, any changes and verifications to be made on your developmental framework are easily taken care of. Our Team is well versed in this software, dealing with C, C++, Visual C, VB.NET, Visual Basic, C#, F#, Python and Ruby, among others, using the right mix of tools to assess the workability of modules you need, and creating the absolute versions of each of these for your use.
PHP My SQL
Server side scripting languages have been used as general purpose programming languages for problem verification and solving for eons. Now however, the utility of PHP My SQL has been extended manifold to create the whole systems in the Web Development Domain. PHP stands for Hypertext Pre-processor, a recursive backronym that has evolved over the years to develop the right framework of significant application in the Web Development field.
My SQL is a continuation of the Web Development trend set up through PHP, which has led to the making of many more concrete plans regarding web development and applications over the years. One of the key features of SQL, which stands for Structured Query Language is its Data Handling capacity and is a great way to create web sites and pages that can handle immense traffic as well. Our developers are well versed in both these formats and are happy to help you generate your abstracts into reality through these tools as well.
Joomla
Have you ever felt like the content on your page needs refining, polishing and publishing finesse? If you have, you need something more than just the ordinary curatorial ventures on your page, something that can create a vast management system for the immense amount of content you generate and the absolute completeness of information on the page.
All these and more become available when you use Joomla to create your web data handling system. Written in a language similar to the PHP and a major user of the Object Oriented Programming Algorithm and other patterns, Joomla is a great way to find the right balance between information collection and change, through storage in MySQL pages that lets it include page caching, filing, creating printable versions and many more, to name a few. Since our team regularly works with these as well, there is a great deal waiting for you if you're looking to improve your system.
JQuery
The Cross Platform version of JavaScript, made to actively handle client side scripting of HTML is called JQuery and has over the years gained much traction in the field of Web Development. From being able to handle specific queries with regard to file management on web pages, JQuery helps create the right balance between handling and creation on a page. The syntax makes it possible for users and developers alike to pick from various algorithms that can make the task of navigation and reasoning easier.
The modularity of the software is depicted in its value forums in the form of the system libraries, which means that dynamic web pages are a reality in this regard. Our Team of developers is highly trained in handling the coding and reasoning aspects of any web development project using JQuery and can ensure that the product you want is delivered to you every time.
Wordpress
Whether it is a basic development blog you want to set up in your name, or a specific creative site that deals with everything you need, Wordpress sites are usually the way to go. With the ability to pick and design based on your suitability, we guarantee that with our working professionals, you will no longer have to worry about customization and creation as a standalone. Pick out the themes you like and then let us take over, so we can create a web page for you that is made only for the specific entitlement of your personality.
With Wordpress sites, we not only develop simple modules that you can operate from home, we also make the right kind of framework for your application- whatever it may be so you don't have to worry about making a mistake somewhere or getting it wrong. Our web developers in India have done great job with Wordpress and can help you complete that project you have pending, making it more nuanced as we go along.
Search Engine Optimization
While SEO is a process that determines the visibility of your page, there is a great deal of work to be done to ensure that it shows up in the right contexts and at the right forums without making it obvious that the website has been so trained. Our Search Engine Optimization and Development acumen will make it exceptionally easy for you to get exactly what you want, beginning an era of absolute creation that can be used to set your business apart.
The best part about this technique is that it can focus on anything you would like to highlight in your website and that would work on the optimization process in a way that is both right in terms of the Seo publicity for the website in India and in terms of the show ups the website generates correctly in the system. Because our team has been into this for many years, we assure you we will have zero problems implementing your needs.
Search Engine Optimization